Well Drilling
Providing Exceptional Services In The Springfield Area
Professional Well Drilling Services
Our team of experts at Crabtree Well & Pump in Springfield can provide you with a variety of high-quality and professional well drilling services. With over 70 years of experience, we offer exceptional services no matter your circumstances. Our well drilling services include new construction water well drilling, well replacement and well rehabilitation, and agricultural well drilling. Learn more about our well drilling services and be sure to contact us today to get a free estimate!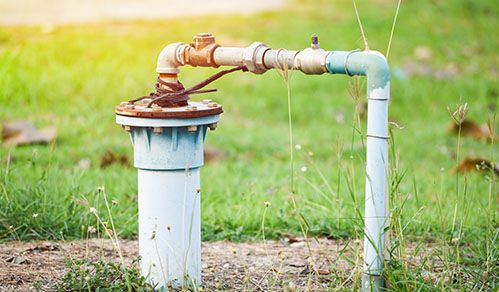 Benefits of Our Well Drilling Services:
Offer new construction well drilling

Provide well replacement and rehabilitation
Can help with large production and agricultural wells
Obtain permits for you
Professional and expert team
Offer Free Estimate
Have over 70 years of experience
Emergency Services Available 24/7
At Crabtree Well & Pump, we understand how frustrating water problems can be. We offer 24-hour emergency services, so whenever a problem arises, you can count on us to provide you with the help you need. Regardless of the issues you're experiencing, our expert team will have a solution. We'll gladly service your existing water well and pump to ensure you have access to water with little disturbance to your daily schedule. Call us for emergency service or to set up an appointment at a time that works best for you.
NEW CONSTRUCTION WATER WELLS
When building a new home, you have many big decisions to make, including who to trust for your well drilling. With more than 70 years of industry experience, Crabtree Well & Pump is a choice that is easy to make. We will start the process with a thorough inspection then provide you with a free on-site estimate. After you accept our estimate, we will place you on our schedule and obtain proper permits for your drilling project. Our veteran drillers will drill your water well to a depth that provides an adequate and sustainable yield of water to efficiently deliver water to your family home. Contact us today to receive your free estimate!
WELL REPLACEMENT/WELL REHABILITATION
Private water wells allow homeowners to have access to quality groundwater for drinking, showering, cooking, and many other daily necessities. When your water well goes bad, we hope that you turn to Crabtree Well & Pump to replace or reinforce your existing water well. You can trust our experienced team of well drillers and our 70 plus years of knowledge of groundwater in the area. Contact our team for a quick response to your water well emergencies!
AGRICULTURAL WELLS
Crabtree Well & Pump has been a part of the community for more than 70 years. Like many in the community, we take pride in three generations of family ownership, work, and tradition. Our passion lies in providing water for our community. We offer agricultural water wells, including small irrigation projects around your home, large production water wells for irrigation pivots, and everything in between. Contact us today to discuss your project!
No matter what your well drilling needs may be, our team at Crabtree Well & Pump in Springfield can help! We offer high-quality, professional well drilling services that you can rely on. If you are looking for a water well for your new home build or you need your current well replaced, be sure to get in touch with our experts today. We will provide you with a free estimate and answer any questions you may have! We look forward to working with you.