Services
Springfield's Source For Water Well Drilling, Well Pumps, Geothermal Drilling, And Water Treatment
More Than 70 Years Of Experience
At Crabtree Well & Pump in Springfield, we have the experience, skills, and equipment that will make your well drilling, well pump, or geothermal drilling job easy to complete. Whether you need help with a residential or commercial property, our team can help. Contact us today to set up a free consultation. We will take a look at your property and provide you with a free estimate.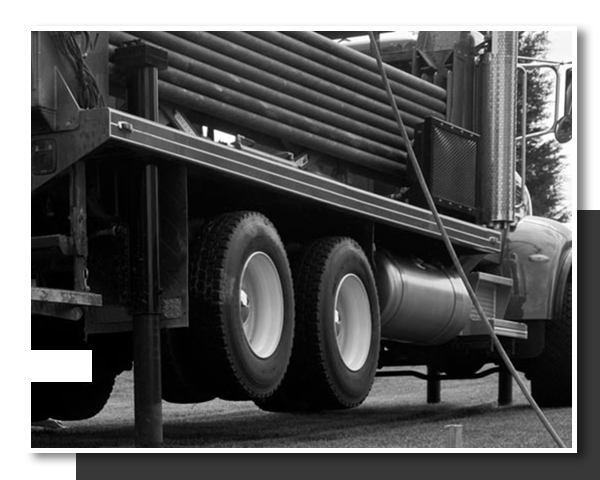 Crabtree Well & Pump can help you with:
Drilling a new water well
Reinforcing an existing well
Replacing an existing well
Installing a water conditioning system
Water softeners
Iron filters
Geothermal drilling for efficient and affordable heating and cooling systems
Well pump installations
Well pump repairs and maintenance
Drilling For New Construction
Don't pick just any company to drill a well for your new construction. Contact Crabtree Well & Pump in Springfield now to schedule a consultation. One of our team members will perform a thorough inspection of your property to determine the best placement for a well along with water pump and equipment recommendations and then provide you with a free estimate. If you decide that we're the right crew for your project, we will do everything we can to ensure that your experience exceeds your expectations.
Why Water Conditioning Is A Great Idea
While well water might be your property's only option, that doesn't mean that you have to deal with the negative parts of well water, namely hard water. Crabtree Well & Pump can install a water conditioning system that takes advantage of the newest technology to keep your pipes clear of excessive mineral buildup while improving the look, smell, and taste of your water.

Home
We can drill a well that will provide you with a steady source of clean water.

Business
If your business relies on well water, we can drill and install a well pump that meets your needs.

Farm
We've helped drill wells for farmers across the area to easily and reliably irrigate their crops.

Cost Efficient
Geothermal heating is inexpensive, efficient, and it doesn't require the use of electricity or fossil fuels.
Geothermal Drilling
Instead of relying on the grid or fossil fuels for your heat and air conditioning, have you considered a geothermal climate control system? By drilling a series of boreholes in the ground, you will have access to a steady stream of air that remains consistent all year long. Contact us today to learn more about this environmentally friendly option!